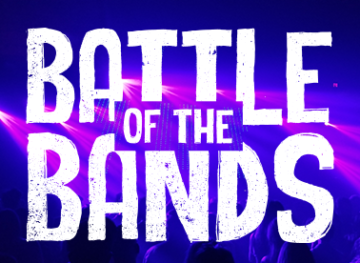 Battle of the Bands
7:00pm
$20
$15 for strathspey members | $15 for students 18 and under | all tickets an additional $5 day of show
Strathspey's 2018 Battle of the Bands
On November 24 at 7pm, FIVE bands will compete for 8 hours of recording time with sound engineer Rob Stone at Strathspey Performing Arts Centre right here in Mabou and a logo design by Sara Rankin Creative! All participants will receive a free membership to Strathspey AND a free demo recording from their performance, recorded live the night of their debut.
Well known TV personality Cindy Day will be the Host for Battle of the Bands, with the panel of judges Allie Bennett, Marilyn MacDonald-MacKinnon and Andre Pettipas of Andre and the Giants!
Strathspey Performing Arts Centre is encouraging all bands / individual artists out there to apply by completing the application PDF available here. Click the link to the application, then click on the image preview to access the PDF.
Event is open to all ages.
Details for potential performers:
All applications will be screened by our panel of 3 judges, and 5 top bands will be chosen to compete against one another on the evening of November 24th, 2018.
Registration runs until November 1st, 2018. There is no registration fee!
Original music only is permitted  •  5 minute sets plus 2 minute introduction of song by artist/group  •  Backline not provided  •  Use of cyclorama for audio visual enhancement is available
We are looking for singer/song-writers with an original sound – full band scenarios are welcome as are solo acts.
Professional musicians/groups who have recorded a professional recording are not eligible to enter this contest. Only amateur up and coming artists are permitted to make application.
get tickets