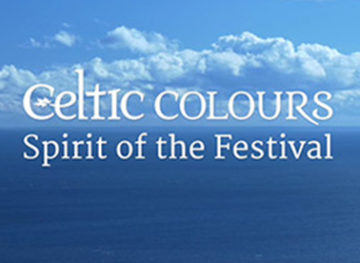 Celtic Colours: Spirit of the Festival
LEARNING OPPORTUNITIES
Documentary Screening: Celtic Colours – Spirit of the Festival
Three viewings:
Monday, October 9
Thursday, October 12
Friday, October 13
In 2015, a crew led by filmmaker Jacquelyn Mills hit the road for nine days during Celtic Colours International Festival.
Their goal was to capture aspects of the Festival rarely seen, yet experienced by so many. The resulting documentary Celtic Colours: Spirit of the Festival takes you on an emotional Island-wide journey filled with music and breathtaking scenery and explores how Celtic Colours continues to change lives on Cape Breton Island and beyond.
Held in the beautiful soft-seat theatre at Strathspey Performing Arts Centre on a large cyclorama screen.
Admission by donation at the door.
HOSTED BY STRATHSPEY PLACE ASSOCIATION