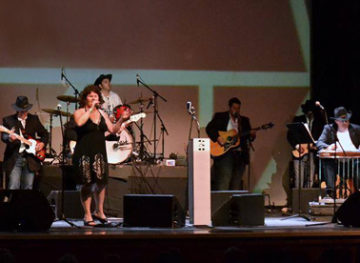 Lynn Chisholm in Concert
3:00pm
$30
$35 day of event
Lynn
 Chisholm in Concert, an afternoon of songs 
Lynn
 loves to sing!
Lynn Chisholm is local country musician who has been performing on stage since she was 6 years old! Lynn's love of country music has taken her to venues locally through Cape Breton and Mainland Nova Scotia, even to a recording studio in Nashville, TN.
Lynn has 4 albums under her belt, including her most recent compilation album called "Home on the Hill".
She is a musical friend to many throughout Eastern Nova Scotia, and has directed several sell out shows including the Grand Ole Opry tributes, Hank Williams series and the Cowboys County Christmas.
Lynn Chisholm in Concert, will feature
 her daughter Rhiannon along with guest singers Ben Dorey, John R. Fontaine.
The band members include John R. Fontaine (lead guitar, keyboard), Cecil MacQuarrie (bass), Garett Beaton (drums), Urban Breen (steel), and Ben Dorey (guitar)
You're in for real dose of country music, so don't miss this show! Get your tickets and come out to enjoy this afternoon.
Tickets on sale Wednesday, May 3!