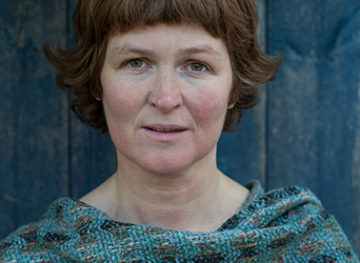 Mairi Campbell: Pulse
7:30pm
$25
$20 for strathspey members
all tickets are an additional $5 day of show
Please join us as we welcome Scotland's own Mairi Campbell as she presents Mairi Campbell: Pulse, her one-woman music theatre show, co-devised and directed by Kath Burlinson.
Blending viola, voice, movement, animation and storytelling, Pulse weaves together Campbell's coming-of-age tale, where profound encounters with music and love change the course of her life, with the true story of how she found her musical 'pulse'.  After frustrating and funny detours to music college and Mexican orchestras, Campbell makes a visit to Cape Breton which sends her home with a spring in her step. Delivered with trademark wit, gentle charm and unparalleled musical ability, Pulse, is a show that resonates with universal truths.
With original music by Mairi Campbell and Dave Gray.
(Curious about Mairi's sound? Listen in and check her out on Soundcloud.)
Reviews
★★★★★ 'Bare and unabashed honesty…by the end of 'Pulse' you'll feel transformed.' Three Weeks
★★★★★ 'Exquisite blend of skill, art, vitality and expression…Join [Campbell] and be uplifted.' Musical Theatre Review]
★★★★ 'Subtle and evocative…a story with local and global resonance.' All Edinburgh Theatre.com
★★★★ 'Campbell's consummate, visionary musicianship…a performer of vivid, distinctive virtuosity' Herald
 '…a mesmerising performer with such a gift for accents and physical comedy… an exhilarating blend of music, movement and animation…' The Scotsman
In addition to the show, a workshop with Mairi will also take place and will be announced at a later date.
This show and seating will take place on our stage at Strathspey Performing Arts Centre for a more intimate experience. Seating is limited and tickets for the event is general admission.
get tickets