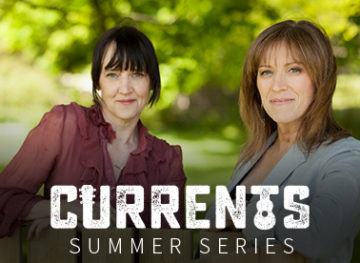 Mary Jane Lamond & Wendy MacIsaac
7:30pm
$35
$30 strathspey members
$25 youth 16 & under
"Anyone who has had the opportunity to see MacIsaac and Lamond perform together could not help but be struck by the chemistry between them. It's as if they were born to play together." – The Guardian
On Friday, July 26, please join us in welcoming Wendy MacIsaac and Mary Jane Lamond to the Strathspey stage in Mabou, Cape Breton. This is a powerful collaboration borne of a long-time friendship and a shared love of Celtic music.
"Whether it's the mesmerizing Gaelic vocals of Mary Jane, or the superb and true musicianship of Wendy on the fiddle, these ladies have been making their mark with traditional audiences worldwide for over two decades." – Tradconnect
Mary Jane and Wendy have both been recognized internationally for their solo music careers, and Wendy has been Mary Jane's steadfast comrade in the presentation of her music for many years. Our intimate, up-close and personal on-stage event with two established tradition bearers will be an unforgettable experience that will be a highlight of your summer!
---
This show is part of our exciting 2019 summer festival, Currents! CURRENTS will feature some of Nova Scotia's most exciting up and coming musicians, representing a variety of genres from Nova Scotia's diverse music scene.Our stage is transformed into the most intimate, up-close and personal event you'll ever attend. Musicians and the audience are all together in one space for an unforgettable experience!
Enjoy a local cash bar featuring Nova Scotia brews including Big Spruce, Breton Brewing, Marble Mountain wines and Glenora Distillery's finest whisky products.  The event is open to all ages.
---
get tickets