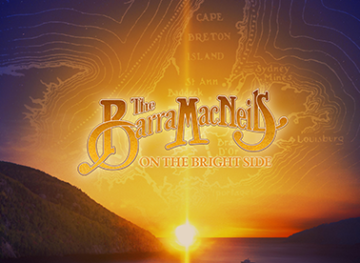 Barra MacNeils: On the Bright Side Tour
7:30pm
$42.50
$37.50 strathspey members | $47.50 day of show
Strathspey Performing Arts Centre proudly presents The Barra MacNeils: On the Bright Side Tour on Thursday, October 4.
The Barra MacNeils are beloved for the rollicking blend of fiddle-driven tunes they deliver with cheerful abandon and a foot-stomping beat. While the band's latest release, titled On The Bright Side, would appear equally sunny in its outlook, there is a dose of something deeper, and slightly darker, in some of these grooves…
As always, the five MacNeil siblings – Lucy, Boyd, Stewart, Kyle and Sheumas – combine on a vast array of instruments including accordion, guitar, piano, fiddle, bodhran, mandolin, banjo, Celtic harp, tin whistles, bouzouki, flute… underpinned by the nimble-fingered Jamie Gatti on bass.
If you've ever been wowed by their Christmas show, be prepared to have the wow factor raised exponentially as the band is unleashed from the strictures of the season. "Nothing but dumbstruck awe."
TICKETS ON SALE ON JULY 2, 2018!