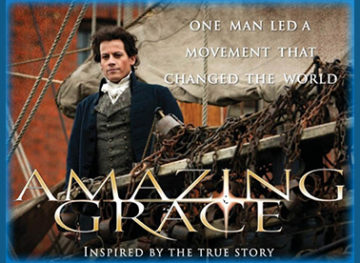 Film Screening: Amazing Grace
7:00pm
free admission, donations graciously accepted
Join us on Wednesday, November 13 for a screening of the film Amazing Grace at 7:00pm at Strathspey Performing Arts Centre in Mabou.
Free admission, donations graciously accepted at the door the night of the show.
"No matter how loud you shout, you will not drown out the voice of the people!"
This powerful film recounts the celebrated English reformer, William Wilberforce and his fierce battle to abolish slavery in the British Empire. In 18th-century England, House of Commons member Wilberforce (Ioan Gruffudd) and his close friend and a future prime minister, William Pitt (Benedict Cumberbatch), begin a lengthy battle to abolish Great Britain's slave trade. It also chronicles the faith journey of a man who struggled to reconcile his passion for justice and politics with his natural inclination to retreat into a secluded life of spiritual contemplation.
The film is rated PG.