We're hiring!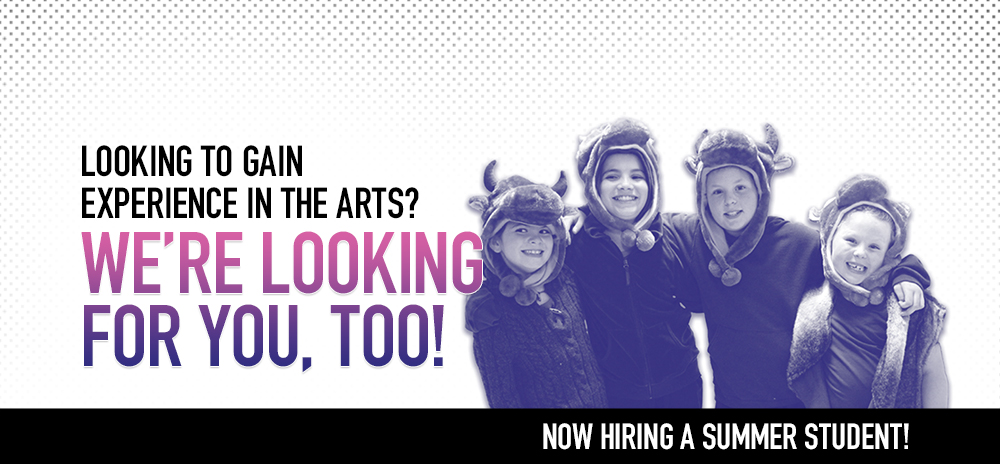 Drama Camp Coordinator
Strathspey Performing Arts Centre is looking for a dynamic, energetic student leader to develop and instruct a morning drama camp for youth this summer. The successful applicant will also work as part of the SPAC team, assisting with box office duties as well as supporting the delivery of an exciting roster of summer performances featuring professional musicians and actors.
This position is based on 35 hours per week with drama camp taking place in the morning and box office/showtime hours varying as per the performance schedule in theatre.
Duties and Responsibilities:
Encourage creativity in youth by exploring music, vocals, improv, dance and movement in productions
Supervise and direct children during morning drama camps
Research local stories to be used as inspiration when creating skits and plays
Use creativity to make costumes, audio visual presentation and props
Communicate regularly with participants' parents including coordinating registration process
Assist Box Office Manager during show nights by processing sales
Act as Emcee for show nights
Assist with theatre and cafeteria set up for shows
Any other duties as assigned by the Executive Director
Deadline for applying for posted position is Friday, June 7, 2019.
Interested individuals can apply by emailing Tracey MacNeil at admin@strathspeyplace.com