Producer Profile: Ron MacInnis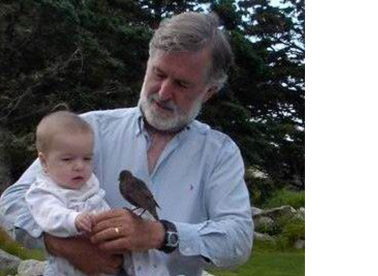 Ron MacInnis: author, producer, and creator of the famed 1972 documentary, The Vanishing Cape Breton Fiddler brings the much anticipated follow-up to Strathspey! On June 30, join us for the Return of the Vanishing Cape Breton Fiddler.
Ron's vision and purpose for the creation of the film is outlined below:
To honor the people who worked so hard, often (and still!) at the volunteer level to rebuild the culture and make it what it is today.
To reinforce a sense of pride of place, especially when Cape Breton is seen against the backdrop of the unfolding outside world.
To celebrate and underline the depth and importance of the musical culture for all present and future generations, and hence for the institutions of family, and community at large.
To speak to parents about the importance of helping to create a better world for their children, even if it is at a non-commercial, recreational, social level. Hopefully professional opportunities can arise from such a "crop" of children.
To deepen, in the eyes of potential funding agencies, the importance of supporting youth cultural programs that will stand strong against the potential assaults that lurk on the horizon of an uncertain future, and the upholding of values that are of importance not only to people in Cape Breton but to people of the wider world.
To draw in, by using the power of story, untapped new audiences on a wider scale who might have wondered "what all the fuss is about" and who might care to visit.
For "marketing" reasons, to portray Cape Breton as not only a place where one can have an uplifting cultural adventure, but a place where there is a long standing reverence for a land of breathtaking natural beauty.
To create a forty year fiddling culture "time capsule" for future generations.
On a broader scale, in the shadow of the Ivany report, to hold high an example of what can happen in Nova Scotia when people work together for the betterment of their community.
To reinforce the importance of the idea of Cape Breton's unique culture as being a strong and sparkling fibre in the fabric that is Canada.