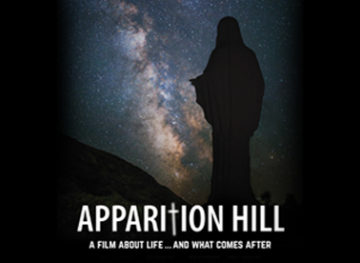 a film about life… and what comes next
Apparition Hill explores one of the greatest paranormal mysteries in the world.
Seven strangers journey to Medjugorje, a village in Bosnia-Herzegovina, to investigate reports of miracles and supernatural phenomena. Join two atheists, one believer, a mother struggling with cancer, a man diagnosed with ALS, a struggling addict, and a woman questioning her faith as they search for answers to life's big questions on Apparition Hill.
Documentary | 1 hr, 55 minutes
Tickets sales go live on Wednesday, April 26th. Reserve early to guarantee a seat for this incredible viewing! Tickets will be available online as well as through our box office.