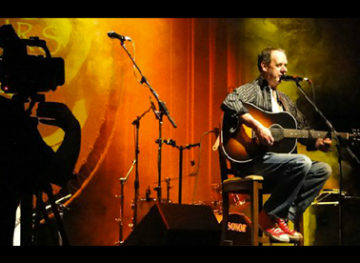 Strathspey Notes: Scott MacMillan, Brian Doyle and Buddy MacDonald
7:30pm
$30
$24 members | $15 youth | all tickets are subject to an additional $5 day of show
Strathspey Performing Arts Centre is proud to debut its' first ever Classic Concert Series, also known as "Strathspey Notes".  Strathspey Notes is a Strathspey Production involving a series of 6 concerts – 3 will take place in Spring and 3 will take place in Fall.  Expect to hear a variety of musical combinations from Jazz & Blues to original folky compositions to good old-time Scottish music.  There will be songs, tunes, dance, and instrumental pieces that you've not ever before heard the like of!
Highly renowned Cape Breton Island singer-songwriter Buddy MacDonald will brilliantly host all concerts, sharing his unique entertainment talents as gracious Master of Ceremonies but also as a performer you will not want to miss. On March 25, Buddy will be joined by 2017 ECMA nominee Scott MacMillan and Brian Doyle. Since meeting in 1995, MacMillan and Doyle have been blending their musical intuitions in ever fresh and innovative ways. Their performances are captivating, creating an exciting and always expanding musical experience. Throwing caution to the wind, these two guitar wizards mesmerize with remarkable imaginative guitar interplay transporting their audiences from the Highlands to the Blues and just about everywhere in-between!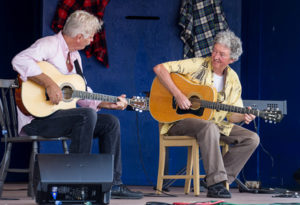 Patrons to Strathspey Performing Arts Centre can also enjoy an opportunity involving Package Pricing where you will purchase tickets for all 3 concerts in Spring or Fall at a reduced package price.
Ticket prices are as follows:
Individual Concert Date Prices – 
Adult Regular  $30
Adult Day of  $35
Youth Regular  $15
Youth Day of  $20
Member Regular  $24
Member Day of  $29
Package Series Prices –
With the purchase of 3 / 6  shows:
Adult Regular  $80 / $155
Youth Regular  $40 / $75
Member Regular  $65 / $125