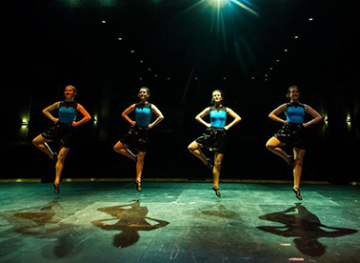 East Coast Celtic
7:30pm
$32.50
$27.50 strathspey members | $20 youth under 12 | all tickets an additional $5 day of show
FLASH SALE! YOU DON'T WANT TO MISS OUT!
November 8 & 9 – buy one ticket, get one free! For every ticket you purchase to see East Coast Celtic, you get one ticket free! Pass the word along – it's going to be an AMAZING show this Saturday.
Offer available online here and through the Strathspey box office at 902-945-5300.
---
Discover strength in the culture of the Gaels to overcome life's challenges. Liven your spirit in the rhythm of the music and dance. Dream it. Dance it. Live it.
Change of Step's theatrical dance production East Coast Celtic celebrates the music and connection to culture that inspires them to dance. Together with world-renowned Cape Breton musicians Dawn Beaton, Margie Beaton, Mac Morin and Kenneth MacKenzie, Change of Step shines a spotlight on rich traditions of Canada's East Coast, setting audiences' hearts alight.
ABOUT CHANGE OF STEP
Change of Step Highland Dance Company was formed in 2014 with a shared mission to showcase the beauty and strength of world-class highland dancing in a unique, contemporary way.
The six founding members came together through the initiative of six-time world champion Marielle Lespérance. Many of the dancers have known each other since childhood, competed against each other, performed with one another and worked side by side in dance studios together – forming strong friendships along the way. They come from different places in Ontario and Nova Scotia, have been trained by different teachers, and each have a unique dance story but all share a deep passion for highland dance.
Change of Step's dancers are all highly accomplished. In competition, they have won numerous regional, provincial, national, and international championship titles. They also have performed internationally having delighted audiences at Parliament Hill on Canada Day, in the Vancouver Olympics, at the Dollywood Festival of Nations in Tennessee, in the Royal Edinburgh Military Tattoo, and in the finals of So You Think You Can Dance Canada, among countless other performances in venues big and small.
Change of Step performs rhythmic, intricate choreography that is grounded in a deep appreciation for traditional music and showcases the strength and grace of modern highland dancing (with some step dancing added for good measure).
Change of Step is Holly Arsenault, Kayleigh Armstrong, Jenny MacKenzie, Janine Lesperance, Marielle Lesperance and Chantal Watt.