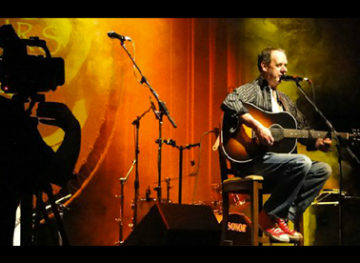 Strathspey Notes: Rachel Davis, Iain MacQuarrie and Buddy MacDonald
7:30pm
$30
$24 members | $15 youth | all tickets are subject to an additional $5 day of show
Strathspey Performing Arts Centre is proud to debut its' first ever Classic Concert Series, also known as "Strathspey Notes".  Strathspey Notes is a Strathspey Production involving a series of 6 concerts – 3 will take place in Spring and 3 will take place in Fall.  Expect to hear a variety of musical combinations from Jazz & Blues to original folky compositions to good old-time Scottish music.  There will be songs, tunes, dance, and instrumental pieces that you've not ever before heard the like of!
Highly renowned Cape Breton Island singer-songwriter Buddy MacDonald will brilliantly host all concerts, sharing his unique entertainment talents as gracious Master of Ceremonies but also as a performer you will not want to miss. Buddy will be joined on May 6th by Rachel Davis and Iain MacQuarrie, and special guest Mac Morin on piano.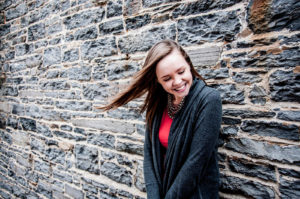 Strongly influenced by the playing of her grandfather, Clarence Long, Baddeck native Rachel Davis has been a student of the fiddle since she was twelve. She fondly recalls sitting in a corner of her grandfather's barber shop, squeaking away at tunes under his careful guidance. Those first efforts lead to more teachers (including Karen Beaton, Kyle MacNeil and Stan Chapman) and great progress, as she has developed into a dynamic player with great timing and a great lift to her music. Along with her solo work, Rachel is also in demand to share the stage with people such as singer-songwriters Buddy MacDonald, Carmel Mikol and Donnie Campbell, and has made guest appearances with groups such as The Cottars. Her latest collaboration is with the new Cape Breton powerhouse ensemble Còig, who released their debut album in 2014.
Iain MacQuarrie hails from music on both sides of his family. This 12 year old up and coming dancer from West Mabou, Cape Breton Island, will keep you smiling and clapping – taught by his mother Cheryl MacDonald (MacQuarrie), Iain has the old style of dancing, nice and close to floor and true to the Gaelic tradition.
Mac Morin is a dancer and piano player from Troy, Cape Breton. Starting out as a talented dancer, Mac became interested in piano as a teenager. He has gone on to tour around the world with Natalie MacMaster and Beòlach while continuing to travel widely to teach Cape Breton step dancing. Mac has appeared on numerous artists' recordings including Natalie MacMaster, Yo Yo Ma, The Rankins, Buddy MacMaster, Troy MacGillivray and released his own solo album in 2003.
Patrons to Strathspey Performing Arts Centre can also enjoy an opportunity involving Package Pricing where you will purchase tickets for all 3 concerts in Spring or Fall at a reduced package price.
Ticket prices are as follows:
Individual Concert Date Prices – 
Adult Regular  $30
Adult Day of  $35
Youth Regular  $15
Youth Day of  $20
Member Regular  $24
Member Day of  $29
Package Series Prices –
With the purchase of 3 / 6  shows:
Adult Regular  $80 / $155
Youth Regular  $40 / $75
Member Regular  $65 / $125