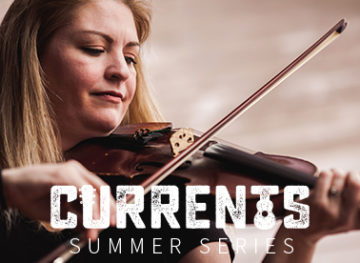 An Evening with Andrea Beaton & Patrick Gillis
7:30pm
$25
$20 strathspey members
$15 youth 16 & under
It's opening night of our summer series! On Monday, July 8 at 7:30pm, please join us in welcoming acclaimed Cape Breton fiddler Andrea Beaton and Scotsville's Patrick Gillis on guitar. The stage venue at Strathspey Performing Arts Centre in Mabou, Cape Breton is transformed into one of the coziest and most dynamic spaces – musicians and listeners all together in the one space for an up close and personal experience you'll never forget!
Andrea Beaton fiddler, tune composer and recording artist who is known for her powerful bow and driving style. She tours internationally and is in great demand as a teacher at music camps and fiddling/dancing workshops all over the world.
Andrea has released six solo albums, one duo album with her father, Kinnon Beaton, and three books of her original tunes. She also recorded an album with her family "The Beaton family of Mabou" in 2007 for the Smithsonian Institute. Most of her solo albums were nominated for awards, and her 2010 CD, 'Branches,' won the Canadian East Coast Music Awards "Instrumental Recording of the Year!"
Her new duo, Beaton-Plasse, with fiddler Véronique Plasse from Quebec, just released an album which was nominated for two 2019 East Coat Music awards! Instrumental Recording of the Year and Roots Traditional Recording of the Year.
Whatever the configuration, Andrea's passion for Cape Breton fiddle, piano and stepdancing are sure to delight any crowd.
Patrick Gillis grew up with traditional music being played almost constantly in his home. His father, uncle, and two older brothers playing the fiddle gave Paddy a great appreciation and understanding of Cape Breton music. Along with his love for the music, he brings a great amount of energy that can be heard in his accompaniment and in his solos. Being left handed and only having right handed guitars around, Patrick learned to play up-side down and backwards, because "no one ever told me the difference," he says.
---
This show is part of our exciting 2019 summer festival, Currents! CURRENTS will feature some of Nova Scotia's most exciting up and coming musicians, representing a variety of genres from Nova Scotia's diverse music scene.
Enjoy a local cash bar featuring Nova Scotia brews including Big Spruce, Breton Brewing, Marble Mountain wines and Glenora Distillery's finest whisky products.  The event is open to all ages.
---