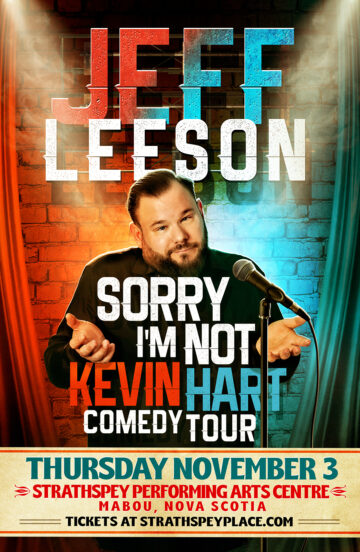 Join us for a hilarious and dazzling stand-up comedy experience for the whole family with internationally celebrated comedian, Jeff Leeson!
For over 22 years Jeff Leeson has been astonishing crowds across North America with his off the cuff, improvisational style that leaves crowds not only wanting more, but amazed at what they just witnessed. With a perfect blend of traditional stand up comedy and long-form improv he takes the audience on a journey with him while they witness the show not just being performed, but being created right in front of their eyes – something that must be seen live to be believed!
In addition to headlining top comedy venues throughout North America, Jeff's comedy has been featured on Sirius/XM radio, Spotify, two hour-long comedy specials on Amazon Prime, and a Dry Bar Comedy Special.
Join Jeff and an opening act (TBA), in this family-friendly comedy experience that must be seen to be believed!