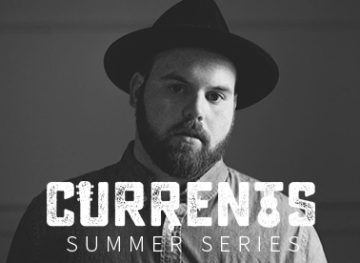 Dave Sampson writes heart-on-your-sleeve folk/pop songs, delivered with a captivating and authentic voice that could blow down a brick house. His knack for crafting simple ear-worms and his high-energy shows have been winning him fans across Atlantic Canada for the past three years. Over this time, he has shared the stage and worked with artists such as Classified, Gordie Sampson, Mo Kenney and Ria Mae.
"Dave Sampson writes a great, heartfelt pop song and has a warm, inviting, laid-back style that will no doubt appeal to a wide cross-section of people. It's not hard to imagine his music lighting up the radio and drawing crowds" The Scope, St. John's, NL
Dave has also been hand-picked as one of Nova Scotia's most promising young songwriters to take part in the prestigious, invitation-only Gordie Sampson Song camp for the past 5 years. Through this opportunity, he has been fortunate enough to collaborate with the province's finest writers: Gordie Sampson, Mo Kenney, Donovan Woods, Port Cities and Neon Dreams.
---
This show is part of our exciting 2018 summer festival, Currents! 
CURRENTS
will feature some of Nova Scotia's most exciting up and coming musicians, representing a variety of genres from Nova Scotia's diverse music scene.  You'll hear country-folk, soul, rhythm & blues, traditional Gaelic music of Cape Breton Island, and pop-rock combos!  The stage venue at Strathspey Performing Arts Centre is transformed into one of the coziest and most dynamic spaces you'll ever experience – Musicians and listeners all together in the one space for an up close and personal experience where you will actually visit and learn in a very real way.
Enjoy a local cash bar featuring Nova Scotia brews including Big Spruce, Cape Breton Brewing, Marble Mountain wines and Glenora Distillery's finest whisky products.  The event is open to all ages.
This series takes place on Thursday evenings throughout the summer, beginning on
July 12th at 7:30PM.