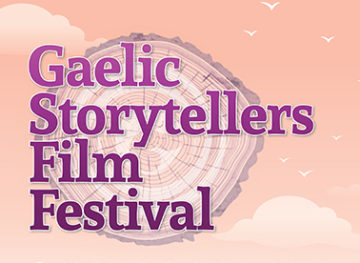 Gaelic Storytellers Film Festival
The Gaelic Storytellers Film Festival takes place in Mabou at Strathspey Performing Arts Centre on Saturday, May 25 from 1 pm to 4 pm. Presented by the Gaelic Filmmakers of Nova Scotia with support from the Office of Gaelic Affairs, this one-day festival features a suite short films from Nova Scotia and Scotland, Gaelic storytelling, music and dance.
In addition to film screenings, the event will feature a ceilidh with performances by Shelly Campbell, Kenneth MacKenzie, Margie Beaton, Tracey MacNeil, Goiridh Dòmhnullach, Sarah MacInnis, Nora and Orianna MacNeil, Patrick Gillis and Mac Morin.
The event is free admission.
---
The Gaelic Storytellers Film Festival is made possible through support by Iomairtean na Gàidhlig / Gaelic Affairs, Comhairle Na Gàidhlig / The Gaelic Council of Nova Scotia, NovaStream, FilmG, Strathspey Performing Arts Centre and Decor by Carrie.
More information can be found on the festival Facebook page.