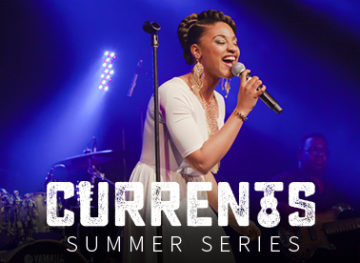 Reeny Smith is a powerhouse on the stage and in the studio. As a 25-year-old singer, songwriter, musician, and producer, her age – and her modest disposition – may be deceiving. That is about to change with the release of her soul-inspired, dance hit debut album, spring 2018.
Reeny has captured much attention and high praise from within the music industry, having an already long list of awards and accolades to her credit. She was first recognized in 2011 with the Portia White Award for Excellence in Vocal Performance, along with a scholarship from the Nova Scotia Talent Trust for her outstanding musical attributes. Reeny was selected as Casino Nova Scotia's Artist In Residence in 2015 and attended the Gordie Sampson Songcamp the
same year. Reeny has received three African Nova Scotia Music Awards for Up and Coming Artist (2011), Rising Star (2012), and Artist of the Year (2015). In 2017 and 2016, she won Music Nova Scotia's African Canadian Artist of the Year award.
With the upcoming release of her first single 'Good Girl Swag' in February 2018, and her first full-length album to follow, Reeny is poised and ready to take her career to the next level. Looking back on her successes and forward on what's to come, it's exciting to think for Reeny, this is only the beginning.
---
This show is part of our exciting 2018 summer festival, Currents! 
CURRENTS
will feature some of Nova Scotia's most exciting up and coming musicians, representing a variety of genres from Nova Scotia's diverse music scene.  You'll hear country-folk, soul, rhythm & blues, traditional Gaelic music of Cape Breton Island, and pop-rock combos!  The stage venue at Strathspey Performing Arts Centre is transformed into one of the coziest and most dynamic spaces you'll ever experience – Musicians and listeners all together in the one space for an up close and personal experience where you will actually visit and learn in a very real way.
Enjoy a local cash bar featuring Nova Scotia brews including Big Spruce, Cape Breton Brewing, Marble Mountain wines and Glenora Distillery's finest whisky products.  The event is open to all ages.
This series takes place on Thursday evenings throughout the summer, beginning on
July 12th at 7:30PM.