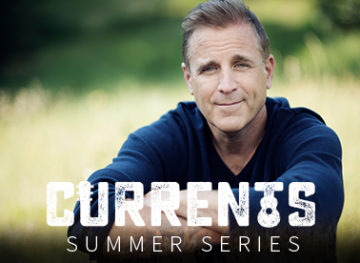 Séan McCann bought his first guitar in 1989 which he affectionately calls "Old Brown". Old Brown has been around. He was there for the first song Séan ever wrote. He was there as Séan founded the acclaimed and multi-million selling band (Great Big Sea) that would change his life. He was there to hold Séan up many a night as he struggled with alcoholism, and he has been there to help guide Séan out of the darkness with music as his medicine.
His 2014 album 'Help Your Self' was a battle cry; a line in the sand which announced that he was ready to change and it resonated with people in a way Séan never could have expected. It helped him understand that he wasn't alone and that telling his story could help others as much as it helped him. 2015's 'You Know I Love You' was inspired by the love he found in sharing that story and an attempt to find a new and real connection in a world that had turned inward to its smart phones. Now comes 'There's a Place' which was produced by Jeremy Fisher, features the beautiful voice of Nova Scotia singer/songwriter Meaghan Smith, and is a collection of songs from a man who is trying to keep his head up when we are tempted to keep them buried in our screens; it's the story of a man no longer crippled by a lie and who has changed his narrative by not letting his history define him and never forgetting……that he is not alone.
With the release of his 5th solo album, 'There's a Place', he continues his journey as a singer, songwriter, and now a sought after speaker and mental health advocate with Old Brown by his side and a simple message: "You are not alone."
---
This show is part of our exciting 2018 summer festival, Currents! CURRENTS will feature some of Nova Scotia's most exciting up and coming musicians, representing a variety of genres from Nova Scotia's diverse music scene. You'll hear country-folk, soul, rhythm & blues, traditional Gaelic music of Cape Breton Island, and pop-rock combos! The stage venue at Strathspey Performing Arts Centre is transformed into one of the coziest and most dynamic spaces you'll ever experience – Musicians and listeners all together in the one space for an up close and personal experience where you will actually visit and learn in a very real way.
Enjoy a local cash bar featuring Nova Scotia brews including Big Spruce, Cape Breton Brewing, Marble Mountain wines and Glenora Distillery's finest whisky products. The event is open to all ages.
This series takes place on Thursday evenings throughout the summer, beginning on July 12th at 7:30PM.