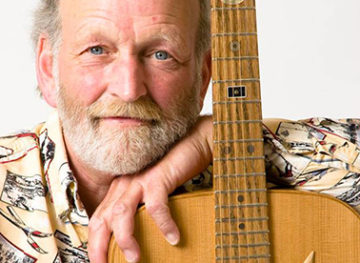 Valdy in Concert
7:30pm
$35
$30 strathspey members
all tickets an additional $5 day of show
TICKETS ON SALE NOW!
There's something about Valdy's music that makes it memorable; between his soothing voice and captivating guitar, his songs have that comforting factor that make you want to always keep listening.
Please join us on September 29 at 7:30pm in Mabou, Nova Scotia for Valdy in Concert.
Paul Valdemar Horsdal (aka Valdy) is a Canadian folk and country musician.
With a career spanning nearly half a century, Valdy's music has not only been a staple to our folk music industry, but an inspiration to Canadians nationwide. His songs of peace and joy have influenced audiences for decades and now he'll be sharing them at Strathspey Performing Arts Centre.
Valdy has sold nearly half a million copies of his 13 albums, four of which are certified gold. He's also won two Juno awards for Folk Singer of the Year and Folk Entertainer of the Year, as well as seven other nominations. He was awarded the National Achievement Award by SOCAN in 2005, and was appointed a member of the Order of Canada in 2011.